---
Posted by Breakwater Motel on November 26, 2014 at 03:55 PM in Activities
---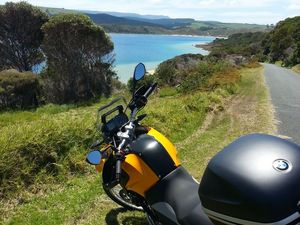 My first sighting of Kai Iwi Lakes
Instead of travelling directly up State Highway 1, why not consider taking the picturesque route on State Highway 12. Turn left off State Highway 1 at the base of the Brynderwyn and meander your way up the West Coast.
En route is the town of Matakohe. Stop off and explore the Kauri Museum. 35kms north of Dargaville you will see the turnoff to the Kai Iwi Lakes which are 16kms off the highway and well worth a visit. They are three spectacular fresh water lakes.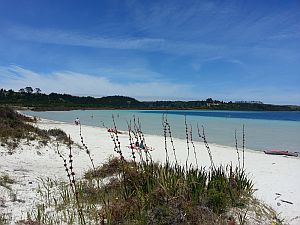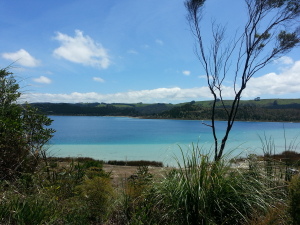 Spectacular Kai Iwi Lakes
Travelling further north on State Highway 12 you will drive through the beautiful Waipoua Forest and home to Tane Mahuta the giant kauri tree. It is the largest kauri tree known to stand today. Its Maori name means 'Lord of the Forest". The tree is a remnant of the ancient subtropical rainforest. Tane Mahuta is the most famous tree in New Zealand.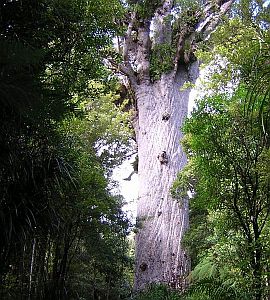 Tane Mahuta
Stop at the view point at Omapere to admire the beauty of Hokianga Harbour. Or enjoy a meal at the nearby cafe where you can relax and soak up the views.
A further 50 minute drive across to the East Coast and you will arrive in the Bay of Islands.